The story of stud located in Kéktó
Kéktó parkland steppe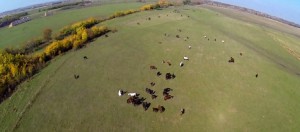 It is excellent to put the parkland – with its varying soil and flora – to use as a meadow for horses or rather cattles.
The farm step into the ownership of our family by the way of purchasing in 1987, which was built as a one acre fishermen's toft according through the usual channels in those days which was restructured later.
On the eastern part of the farm was the main building which was made up of loam. It contained a kitchen, a pantry, a room with a Beehive oven and an attic with girder. The oven was renewed by a friend of mine from Földeák, János Fertály in 1988. A grange was also located here – which was made of wood with 5 apertures – roofed with slat, from 1886. This one is still present here altough the roof was rebuilt by Imre Berta, master carpenter in 2006.
On the western part of the toft there was a stall with manger in miniature of the ones nowadays, also made of loam. Its standing ground was approximately 50-60 centimetres lower than land. Two cows and two horses fitted in.
The crib was on the southern part with two sheds on the sides. A "MIA" engine was located here, without its aggregator and inductor.
A pigsty and a henhouse belonged to the farm on the northern part of the area.
These buildings formed the the unopened barn-yard which still stigmatises the landscape.
On the south-eastern corner there is a sweep made of bricks with approx. 2-4 metres water level. It is only used for refrigeration and water leveling inasmuch as its water is nitrous.
Meadows and infields surrounding the farm step into the ownership of our family by the way of associate ownership and compensation.
Our family owns hungarian-variegated substance in brute. Our horses are specimen of Furioso North Star strain of Hódmezővásárhely. Speaking for myself I am engaged in horse breeding for thirty years. The object I propose to myself is to originate that kind of true-bred species – via conscious copulation – which ones come through the recent assumptions as sporting horses – runing up the reputation of the old-established Hungarian strain. Let me allude to "Aranyági Ménes" which I was originator and leader of, since 1977 to 2005.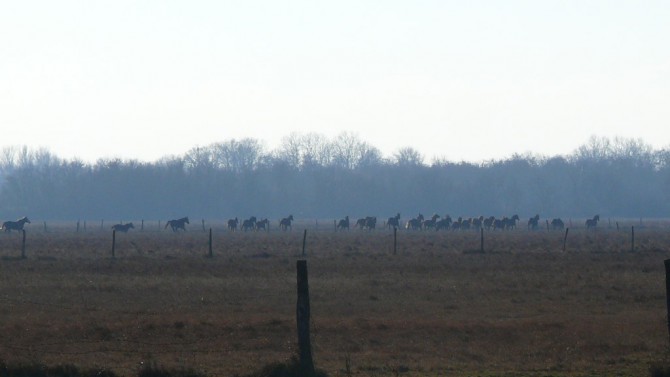 Our stud has about 80 horses and foals. Particularly they are in loose housing which is confortable and normal for them ensuring them commodious latitude both during the winter- and the summertime. Certainly foals are raised separately.
Our elder mother-mares have great benefits in terms of they are of proof in some sectors of horse-racing and in this manner they are entirely relaible riding for children and for adults who are beginner in horse-riding. Our accomplished riders and competitors examine junior horses for their performance.