Born:
Colour:
Breed:
Gender: mare
Pedigree:
Sizes:
Horseman:
She is a mare of Stud of Motesice, imported from Slovakia. Her ability to work and her skill for work couples with her prominent reputation. She has places for many national and international jumping competitions and also many victories. She is the conqueror of the female and colt competition organized in Mezőhegyes in 1997.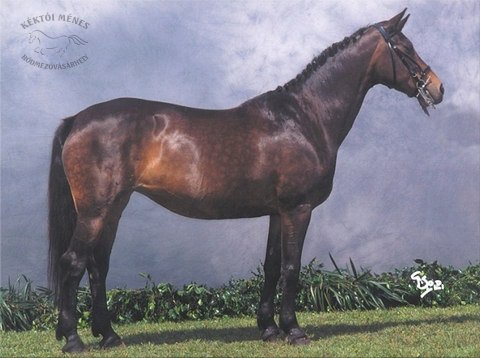 ---
Furioso XII-34 Tigris
Origin:
Furioso XII.
Furioso VII.
Furioso III.
306. Furioso "A" XXVII.
870. North Star X.
North Star "A" XXII.
340. Furioso "B" XX.
834. Furioso XLIII.
Furioso XLIII.
2098. Furioso X.
5. Przedswit II.
727. Blyskac
Blyskac
506. Gidran III.
---