Born:
Colour:
Breed:
Gender: mare
Pedigree:
Sizes:
Horseman:
She is progeny of mares family number 1 in Mezőhegyes. She is one of the most robust and deep-chested mares of the breed. In her family there are well-known steeplechaser and hurdler horses such as her dam "Böbe Baba" and her motherly half-sister "Klárika". Her foal , "The Bart" – was born in 2004 – is a "Bayron" national stallion.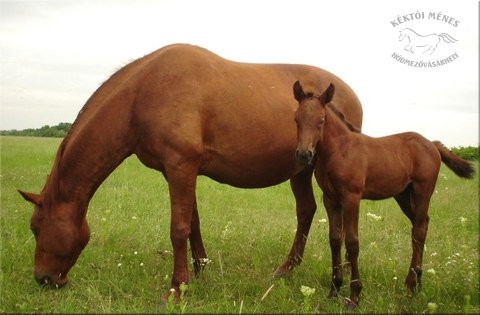 ---
North Star III-71 Böbe
Origin:
2413. North Star VIII-
13 North Star III.
North Star VIII.
North Star VI.
120. Renata
372. Furioso I-54
Furioso I.
282. Furioso XLIX.
Böbebaba
816. Hadfi
2713. Fidibus
Helénke
66. Bontó
5863. Krőzus
North Star "A" XVIII.
---